As you may well know, I have been in the wedding industry for many years and have had my fair share of experience within the wedding profession.
My expertise and time spent as a business consultant and all-round wedding specialist has given me invaluable knowledge and know-how when it comes to acquiring and hosting those essential venue tours and showrounds, seamlessly converting them into bookings and building excellent relationships with venues and wedding couples throughout Wales.
As a result of this, my team and I are providing a growing number of Welsh wedding venue businesses unique and individually tailored Freelance Wedding Venue Management and Freelance Wedding Venue Coordination packages, designed to help boost the growth and profitability of wedding venue businesses here in Wales and beyond.
While you can find out more about this on my Wedding Coordination Services page, I thought I'd take the opportunity to break down what exactly this range of services means for wedding venue businesses and exactly how Zoë Binning Ltd. can support you in boosting the growth and success of your wedding venue.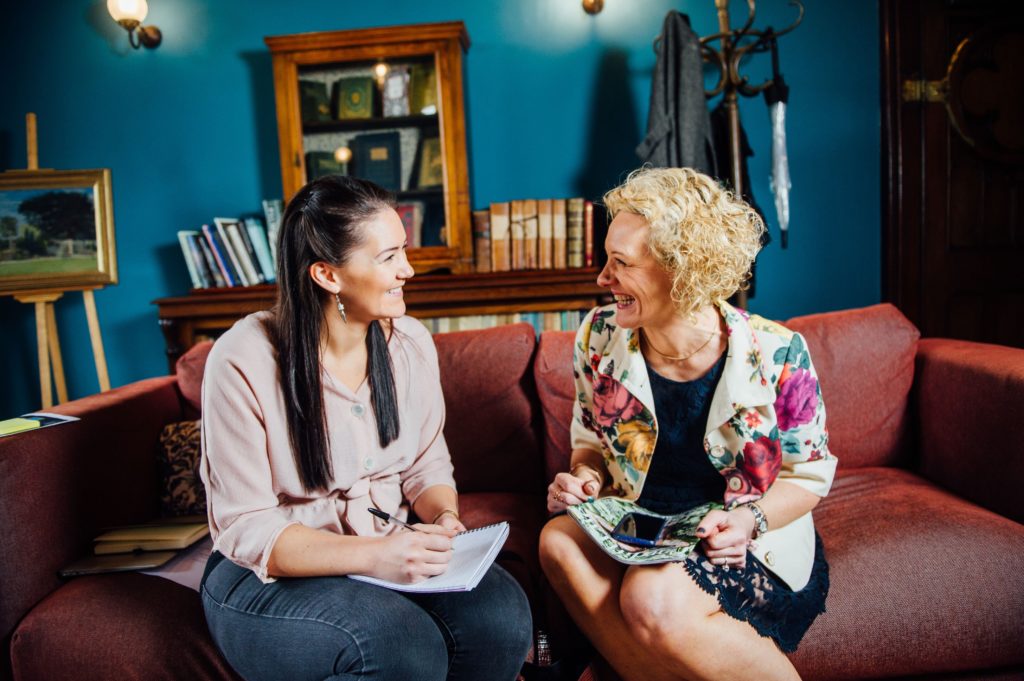 Freelance Wedding Venue Management
Although I've subcategorised our services into venue management and venue coordination, I'd like to state from the get-go that this isn't a one size fits all recommendation. We offer both individual and blended packages that encompass both management and coordination, so it really does depend on the level of support you're looking for. For the sake of clarity however, I've decided to break down the generalities of Freelance Wedding Venue Management vs. Freelance Wedding Venue Coordinationas a means of providing some quick guidance and support on which of our services might be best suited to the unique situation you face in your wedding venue.
Starting with Freelance Wedding Venue Management, this is perfect for those venues who might have just a little too much on your plate or insufficient support at the current time and need some time to refocus. Perhaps are starting out in the industry and are unsure on how best to launch into and manage the wedding world. As a freelance service, we can provide complete white-label venue management, allowing you to take a step back from your wedding business, safe in the knowledge and confidence that the bookings will be well and truly rolling in.
With our ability to offer you experienced and fully qualified wedding management on a freelance basis, your business can be alleviated of the everyday pressures of wedding management or the financial toll of employing a full-time, onsite team.
Our venue management team have an abundance of experience and the necessary resources that allow us to specialise in wedding management, ranging from; social media marketing, undertaking show-rounds, managing bookings and enquiries, creating and providing key wedding literature, supplier sourcing, complete wedding day managementand more! With a complexity of knowledge that can ensure wedding bookings, even during these unprecedented times with the additional aid of virtual showrounds and zoom meetings, our freelance wedding venue management service could be the boost your wedding venue business truly needs!
Freelance Wedding Venue Coordination
If however, you like the idea of our additional support but feel you'd benefit more from retaining some input and shaping the weddings your incredible venue hosts, then fret not as our Freelance Wedding Venue Coordination services might be perfect for your current needs. With different price packages and varying levels of support, our ability to cater to specific areas of wedding coordination with a high-level of expertise and on a flexible freelance basis is a speciality you won't be able to find elsewhere.
Whether you're looking for support in the final few weeks leading up to (and on the day of) the wedding or if you'd simply prefer the expertise of a wedding venue coordinator to hand, on the wedding day, we can offer unparalleled guidance on maximising your profitability in the Welsh wedding venue industry. These services are perfect for those of you who have an office team to manage the initial lead up to the wedding; control bookings, enquiries and general support for your clientele, but still feel somewhat overwhelmed or lacking in time to devote fully to promote and host the incredible weddings that your venue is capable of. Our Freelance Wedding Venue Coordination services promise to ease the strain of doing so through supplying an expertly qualified wedding venue coordinator to handle all-things-wedding-day.
Having helped grow the wedding venue industry in Wales for numerous years now, I truly believe our freelance packages can aid tremendously in maximising the success of your wedding venue business. Whether it be through handing over total wedding management control to us or simply to allow you the opportunity to devote your time fully in acquiring those all-important bookings, our Freelance Wedding Venue Management & Coordination packages are the perfect tool to boost your business!
So, what are you waiting for?! Please don't hesitate to get in touch, especially during these trying times! You can find out how, by heading over to my Contact Zoë page, where we look forward to hearing from you!
Top photo credit: Jake Morley